A modern educational platform Universality Platform
By sharing tasks created in cooperation with the companies, Universality allows for creating business relationships with potential future employees from the first day of their studies.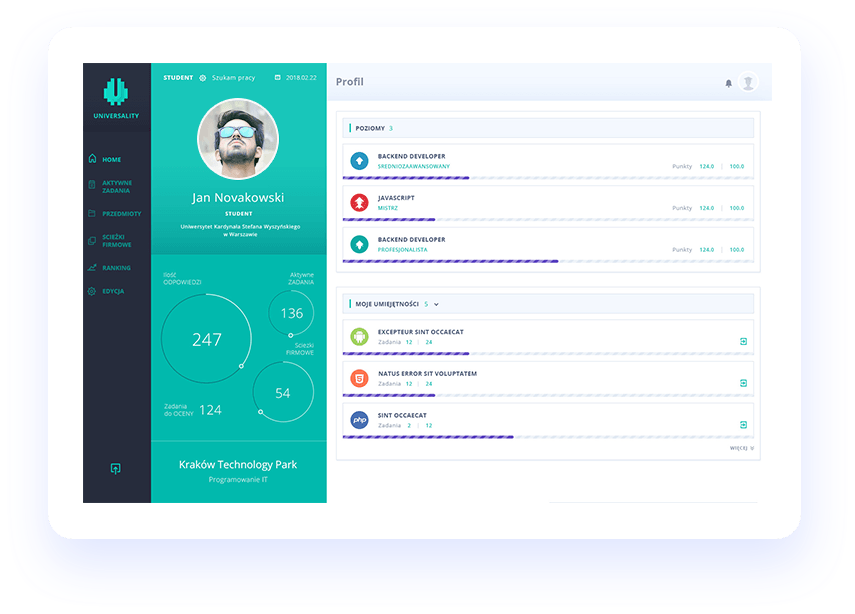 Universality comprehensively responds to market challenges
By using the platform, teachers can create class syllabuses based on real market examples and the students can gain practical experience before starting work. On the other hand, companies obtain access to a database of the most talented and most promising IT students, which allows them to ultimately reduce costs and optimize recruitment.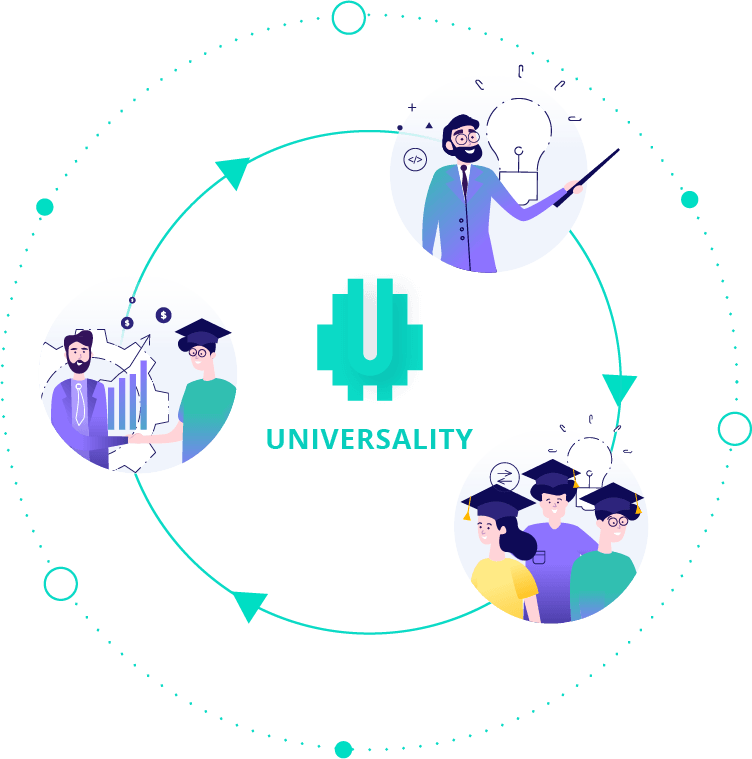 Step 1
Companies post practical programming tasks that can be solved by students throughout Poland.
Step 2
Teachers use the platform during classes using company tasks as specific examples of programming tasks.
Step 3
When solving the tasks, students are faced with real programming issues. They build competence and compete with each other.
Step 4
Companies review resumes, support students, shape future employees, recruit the best talents.